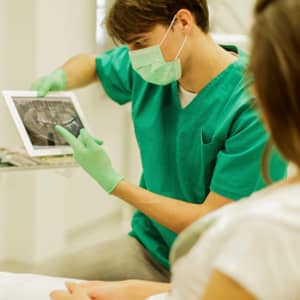 Helping You Utilize Innovative IT Solutions to Improve Patient Care While Securing Confidential Data!
As more and more innovative technologies become available to dental offices, the need to properly utilize these technologies grows. Ultimately, those in the dental industry must implement state of the art technologies to stay ahead of the competition and provide the highest quality of patient care possible.
Hammett Technologies offers IT services for dental offices – helping you utilize innovative IT solutions to improve patient care while securing confidential data. Call us at (443) 216-9999 or send us an email at info@hammett-tech.com.
We have extensive experience working with dental offices like yours – and we know what IT solutions are necessary to boost the quality of patient care while safeguarding sensitive data to ensure compliance with industry-specific regulations:
Remote and onsite support from knowledgeable IT professionals who are ready to address any questions, concerns, or issues in a timely manner.
Network security, including anti-virus software, firewalls, web-content filtering, and much more; securing your network against cybercrime.
Cloud services to enable your staff to quickly and securely access patient records in the office, the exam room, or even from home.
Backup and business continuity to ensure your important patient information is always accessible, even in the event of disaster.
And much more!
Hammett Technologies helps you realize the true value of your information technology. Call us at (443) 216-9999 or send us an email: info@hammett-tech.com.
We'd be happy to discuss your IT needs.