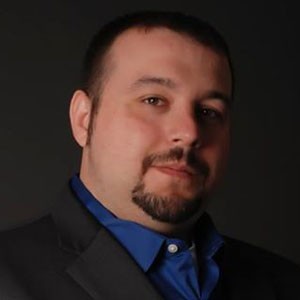 Today, most business require multiple facets of modern technology for the day-to-day operation of their business. Almost every aspect of our daily lives, both personal and business, are touched by technology every single day.
It seems like every week a new business is getting hit by cyberattacks. In almost every story, you read the attack could have been completely avoided if the proper cybersecurity measures had been put in place. But, if you will notice, you never hear when a small business is attacked. You know why? The loss is not significant enough to make the news, but it's a fact that small businesses are easy targets. Most of them share the same perception about being too small for cybercriminals to care about them. This is far from the truth; instead, you are the easiest target to hit.
Take a second and think about the impact to your business if your IT systems were breached and your data was lost or stolen. Depending on the severity of the breach, you could be faced with fines, legal action and loss of customer respect and business. In addition, insurance companies will not cover cyber negligence. Who wants to be the person calling a customer to let them know someone has stolen their personal information or data? And don't forget that you may be footing the bill to repair the damage.
Relationships are the key to good business. Hammett Technologies is a company that builds strong and lasting relationships with our clients. Unlike our competitors who focus mainly on just supporting your technology, we focus on securing it too! I want to let you in on a little secret in our industry. Most IT support companies want you to get hit with viruses. They want your computers to break down. They only make money based on the time they spend fixing problems that could have been avoided completely. Our solutions are designed to provide budget-friendly enterprise-level security, management and support at a monthly all-inclusive flat rate. We know our proven enterprise strategy will keep you up, running ‒ and secure.
One last thing! Do you know what the biggest threat to every business is today? It's your employees! Everyone knows how to use a computer, they have personal email accounts on google, Outlook or yahoo. They have access to social media such as Facebook, twitter and Instagram. Employees get targeted on personal accounts just as often as businesses do! You should ask yourself: Are your employees misusing company assets to access personal accounts during business hours? Not only are they providing an unfiltered entry point into your network, think about the loss in productivity that may be occurring. You should put a stop to this type of behavior right away. Do your employees have access to file-share services like dropbox, onedrive or google drive? What are you doing to stop your proprietary business and customer data from being copied out to those locations and shared? These are a few questions a security-focused IT partner should be asking when helping to keep you safe.
Should you have any questions about Hammett Technologies, please contact me directly. I look forward to the opportunity of building our relationship. Ultimately, what you do is dependent on your data – and our specialty is helping our clients Design, Deploy, Connect, Managed and Protect that data.