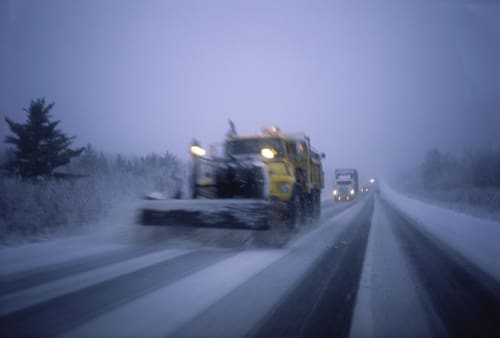 Avoid The Crippling Damage of Weather Disasters with These 6 Vital Steps
We know you're constantly hearing warnings about cybercrime and the importance of effective IT security – but what about situations that are simply unpreventable? Weather conditions and other natural disasters can seriously disrupt business: whether it's a severe storm, power outages, burst pipes, snow squalls, or any other number of variables.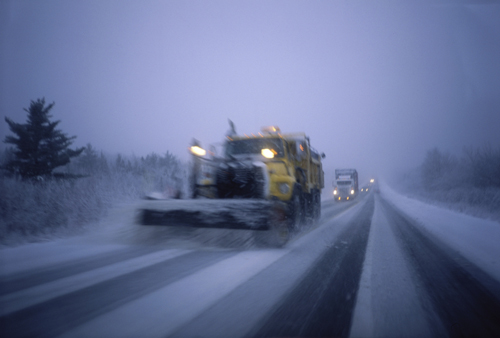 It's crucial that your team understands how to react when a disaster hits. Unfortunately, too many businesses work with a "that could never happen to us" attitude, which leaves them unprepared when a disaster hits. According to the Federal Emergency Management Agency (FEMA), 40% of businesses are forced to close immediately after a disaster and another 25% fail within one year of the occurrence.
The major issue is downtime – inability to access your resources means diminished productivity, lost wages, and unhappy clients. So how do you avoid it?
Business Continuity and Disaster Recovery Planning
The 2011 Business Continuity Planning in Severe Weather report provides guidance as to how your business can effectively account for everything, and ensures that unavoidable disasters don't cause crippling damage. So what steps should you be taking?
Risk Evaluation and Control: First of all, you need to identify which applications and resources are necessary to achieving objectives. What does your workforce rely on to get tasks done? Which components of your operations are absolutely critical to remaining operational?
Business Impact Analysis: With that list in mind, it's time to determine the potential risks to those critical components. Risks include serve weather, floods, power outages, and so on. You should be factoring in specific weather conditions for your area and several other variables that could present risks to your business.
Development of Business Continuity Strategies: For every risk you've determined, you now need an action plan. You should be working closely with your MSP to establish a plan that will allow you to stay operational under any circumstance. A Backup and Disaster Recovery solution suited to your needs is ideal.
Emergency Response Planning: In addition to data recovery, there are other crucial things to consider in order to preserve the safety of your employees and any physical material in the office. Consider which emergency service is best to contact and which files or hardware should be removed first.
Crisis Management Planning: Reputation is a huge part of what keeps you successful, so it's crucial that you have a plan in place to gain control of information before it gets out. You need to plan for internal communications, customer communications, and media communications. Avoiding a PR disaster means one less thing for you to worry about.
Business Recovery Planning: Once you're out of crisis mode, it's time to evaluate any damage done. Was there any major downtime? How much did it cost? Is there any physical damage in the office? Put a plan in place to start resolving any lingering issues.
Don't let your business become another statistic of livelihood lost due to ineffective planning.
Stay one step ahead of the game and ensure that your operations remain strong even in the midst of the most destructive weather disasters. Get in touch with Hammett Technologies to start discussing the most effective business continuity and disaster recovery strategies. Our team of IT experts are eager to ensure you've accounted for everything – contact us at info@hammett-tech.com or (443) 216-9999 to learn more.