Don't Let YOUR Company Fall Victim to Cryptolocker: The Data-Stealing Virus That Can Easily Cause Over $30,000 Damage!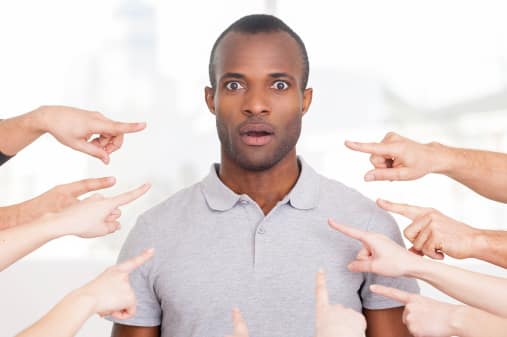 A lot of computer viruses hide inside your systems and go undetected – they'll be practically invisible until it's too late. Hackers operate quietly, stealthily, and under the radar to wreak havoc on unsuspecting victims:
Stealing sensitive data
Slowing network speed/performance
Causing unexpected computer crashes
And more
In the recent months, a new type of attack has become relevant, and if unprotected, can cost your business hundreds, if not thousands of dollars to recover from the data loss, reputational damage, and time wasted unproductively. This new threat is known as ransomware.
Just last week, someone who's not a client called our office concerned because they were unable to open any files, including important financial data. Payroll was due and the person on the phone started to panic! I gathered a few members of the team and ran out to meet up with them…
Cryptolocker Strikes Again: Yet Another Unsuspecting Victim's Files Locked Down & Unable to be Accessed!
When we diagnosed the problem, we discovered they were hit with cryptolocker, a fairly recent ransomware infection floating around – infecting hundreds of thousands of victims. They couldn't understand how the infection happened, so we started digging.
Our investigation found someone opened an email that looked legit. We started questioning the victim and found an email from 'PayPal.' My tech asked them if they opened the email. "It has the exact background of PayPal," the user said, "and it said, somebody paid you money."
The employee clicked the link, and out popped a red alert that took up most of the screen. It was a threat:
Pay ransom to an anonymous hacker, or all the files in the company network will be locked up with a digital key that's so strong, no one can open them ever again!
The threat came with a countdown clock. They had 72 hours and, as he tried to find solutions, the cyber thieves were slipping into every company computer — starting with victim no. 1 and ending in the company's servers. "Our database was encrypted, and we were pretty much stuck, we lost everything we had built for 14 years!"
This company had to pay to decrypt the files. Yes, you can pay and it will actually fix the problem. After that, we sat down to talk about what happened and how they could have avoided this completely. We noticed a trend with this client:
Not a single machine ran the same type or version of antivirus.
A dozen machines didn't have updated antivirus
Another 4 machines' anti-virus programs expired and they never renewed it.
NONE of the machines had critical Windows/software security patches applied.
The email hosting company they used didn't block 100% of email viruses or spam.
So many things were wrong; I couldn't understand how they ran so long without this type of issue happening before today. Bottom line: having a company who actually cares about your data and keeps your company from threats like this WILL save you money.
Not only did they pay for three days for multiple team members to repair this issue, they also had to pay the ransomware hacker who wouldn't release the key until done. Take into consideration they also lost 3 days of employee productivity, this one incident cost the company over 30,000 dollars!
Once we explained to the client that Hammett Technologies could not only provide them a FULL IT department with 24/7 monitoring and helpdesk support, but also our complete security process and a FULL team of IT professionals for half that cost per year, they quickly worked with us and signed a multiyear deal.
I'm happy to say that NONE of Hammett Technologies' fully managed clients have had to deal with this threat. If something did sneak through, our solutions allow for clients to recover without paying the ransomware vendors. In short, we have you covered.
Come experience what a full technology partner provides to small businesses like yours! Hammett Technologies takes care of your IT so you can concentrate on your business. Call us at (443) 216-9999 or send us an email: info@hammett-tech.com.