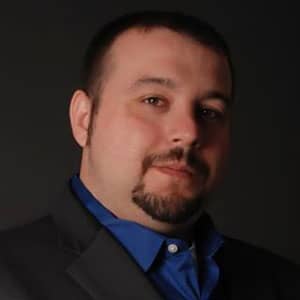 Technology has always been a key part of my life. I started my career early – working for some of Baltimore's largest IT and healthcare technology consulting firms. At a young age, I started out in a help desk support roll, moving to a system admin, network engineer, manager, and ending my career as a director with a national government healthcare contracting company.
Naturally, the next step in my journey was to start out on my own – helping companies drive business growth and success through technology. In 2012, I founded Hammett Technologies to bring enterprise-level technology services and support to small to midsize businesses, as well as dental offices, manufacturing firms, learning centers, and law firms.
Hammett Technologies: We're Always Putting YOUR Needs First and Foremost
There's always some shiny new type of technology eating up everyone's attention these days, and more often than not, these exciting gadgets generate a ton of buzz and chatter; leaving business owners wondering, "should we get that?" The right answer is typically "no," but many IT companies won't tell you that.
That's where my team of IT professionals comes in handy: we sit down with you and listen to your needs first and foremost, then we put together solutions that solve those needs; and although there's always multiple ways to solve business challenges, we put the time and effort necessary to pick the best solution for your business model, needs, and budget.
When it comes down to information technology, what I want to know is: what are YOU looking for? I want to be able to talk to you and find out not only your technological issues, but also what your goals are, where you want your company to be, and how you want to simplify your life.
I want to do whatever I can to help you achieve all of that – and more; and when you're successful, we'll be successful to. That's what a great technology partnership means to us!
Charles Hammett
CEO & President
Hammett Technologies